Milton Keynes is in one of the driest areas in the United Kingdom. The development of Milton Keynes could be restricted unless we work together to reduce water consumption. The POWER project aims to make Milton Keynes an example of best practice for water efficiency.
About POWER
Welcome to the Milton Keynes section of the POWER project. The focus is water scarcity and using water wisely. Here you will find information and the opportunity to interact by offering ideas, making comments and building water communities. Whether you live in Milton Keynes or anywhere else in the world, you are invited to share your thoughts and suggestions in the Get involved links and the comments and tips boxes below.
These articles will be continuously updated with news and information and you will be able to take part in surveys, water monitoring, commenting on plans, attending and creating events and find out how the POWER water communities are developing.
Your comments and ideas are most welcome and we look forward to your regular visits so you can make a difference to how water is used in the future.
Introduction to water scarcity
Water is a valuable resource.
Although the United Kingdom is surrounded by water and more than enough seems to fall from the sky, the efficient use of water is becoming increasingly important.
Whilst around 71% of the Earth's surface is water, less than 1% is accessible and safe for human consumption.
Water utilities operate over 1,400 water treatment works in the UK and invested over £2 billion in water resources and treatment in 2013 to 2014.
The cost of water processing adds to water bills and we all need to be careful of what is sent to the water treatment works.
Being careful about what goes to the processing plant can keep water costs reasonable. More information on this later.
The water saving section has ideas and suggestions that have little or no cost and everyone can find ways to save water and save money.
The education section has details about the Milton Keynes schools project and how teachers and students can take part in water saving activites.
Small changes can build into greater impacts.
Explore the information in these POWER articles to find more information on saving water and add your ideas and comments by clicking in the links in the Get involved section.
Register on the POWER community network and share your thoughts on how to be smarter with water.
Ok, i read it!
give me points!
Water scarcity in MK
Water scarcity is often considered to be a problem in developing countries but did you know it could become scarce in Milton Keynes?
Having clean drinking water on tap is an advantage of living in the UK. However, as the population grows, supplies may become limited if our water consumption keeps increasing. If water becomes scarce, it is likely to become more expensive.
The population of Milton Keynes increased by 16% between 2011 and 2014 and we are one of the fastest growing areas in the UK.
If we are aware of potential water shortages, we can take positive action and find creative ways to reduce wasting water. Adopting more sustainable ways of using water today will help to make our supply more secure in the future.
So why could water become scarce in Milton Keynes?
The UK has a maritime climate influenced by both the Atlantic Sea and mainland Europe. Rainfall varies throughout the country as can be seen in the Rainfall Annual Average map below. In Western Scotland, the Lake District and Snowdonia, there can be over 3.0 metres a year. The annual UK average is 1.15 metres. The Milton Keynes average is 0.66 metres.
Although it seems to rain often, we are in one of the driest areas and groundwater is a precious commodity.
Map illustrating why Milton Keynes is in the driest region of the UK. (Courtesy of the UK Meteorological Office)
The national average water consumption is around 150 litres a day per person. Citizens in Milton Keynes are already below this with around 131 litres a day. However there is always room for improvement.
If everyone uses 20 litres a day less, huge savings could be made as well as saving you money. It is widely recognised that 80 litres a day is possible. How many ways could you reduce your water consumption? Would you like to join a neighbourhood enterprise to find out how many litres you could save?
It is an easy process and you choose how much information you provide and how many ideas you share.
All you need to do is take a meter reading once a month and see how much water you can save between readings.
We will be bringing more information about creating water saving communities so keep visiting the POWER website for updates and opportunities.
There are plenty of ways to make a difference such as taking shorter showers and using rainwater to wash the car and water the garden.
Another idea for saving water is to imagine you have to carry all the water you use to the house. You will find each drop is worth saving.
As the project develops we will bring more ideas to share. Join the discussions or start a new thread in the POWER project by choosing options in the Get involved section on the right hand side of this page.
You may also get in touch with the Milton Keynes partners through these links if you have any questions.
We would love to see your images of water so send us your photos and you could see your artistic creation published here.
Get involved now and let's find out together how many innovative ways every Milton Keynes citizen can become a water saver.
Furzton Lake, Milton Keynes, A good place for people and geese to enjoy water.
Ok, i read it!
give me points!
Water Legislation
Strategies and plans are necessary for water management in Milton Keynes and the Anglian Water region. These are frequently updated using data analysis and scenario modelling. Links to many of these key documents are in the list of publications below.
The governing body of the water industry is Ofwat, they are the economic regulators so the website provides information for water companies as well as information for householders.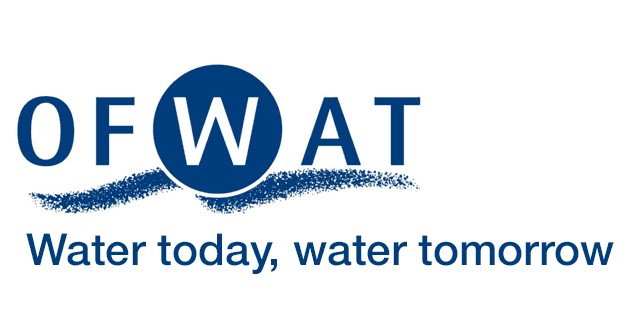 There is also a Consumer Council for Water, an independent organisation who can provide information and advice on a broad range of topics. Click here for the link to their leaflets.
The simple graph below illustrates the difference in average annual rainfall in the catchment area around Milton Keynes and the rest of the United Kingdom.
The water management plan from the network provider explains details of how our supplies are kept flowing. The regional Water Resources management Plan is in the list of documents below.
The most recent Drought plan from Anglian Water is also in the list of documents below. For more information on flood plans, have a look at the Leicester City pages in this POWER project.
Waterwise is an independent, not for profit organisation. They are sponsored by the UK water industry and produce some excellent information. They believe "the key to water efficiency is reducing waste not restricting use". More information can be found on their website www.waterwise.org.uk and their Water Efficiency Strategy and Planning Water Efficiency Initiatives publications are in the list below.
Closer to home, there are strategies specifically for Milton Keynes.
One of the strands of the MK:Smart project studied the sustainability of water and produced a water strategy for Milton Keynes at the begining of 2016.
The MK:Smart water strand also produced information on water efficiency. Their website is watermonitor.mksmart.org/.
There is also a strategy from the MK Futures MK50 team.
The MK Futures:2050 Water Sustainability Report can be found below. If you would like to explore wider issues in Milton Keynes, the MK:Futures website is http://www.mkfutures2050.com.
It is necessary to regulate which water fittings are used in the UK.
Anglian Water has produced an overview of the regulations. A copy is in the documents below.
Part G of the Building Regulations governs water supply, safety and efficiency.
Part G is in the document list. If you prefer to view this online, the web link is here.
If you would like to add documents or make suggestions of what else might be useful, click on the links under Get Involved.
Ok, i read it!
give me points!
Caption Competition
Milton Keynes Council go to great lengths to ensure meters are checked!
Rest assured, your own home water meter is unlikely to be so difficult to read.
Here are two images of just how far colleagues are willing to go. This bravery deserves a wider audience so here are the photographs, out in the wide world for the first time.
We have a winner of the caption competition. The subject in the photographs chose 'Bottom Up'. Well done Test2. Please introduce yourself next time you are at a POWER workshop or meeting and we will find some water related goodies for you.
Thank you for your comments and tips, All good ideas, we will act on these where we can so please keep them coming. Please note we are unable to change the structure of the web pages, only the content but we will feed back your comments to the designers.
Be great if we could have some more photographs for another caption competition but please be careful and don't take risks like our subject below !
Caption 1.
Caption 2.
Ok, i read it!
give me points!
Stats
6216
Have viewed this issue
Get involved
Comments & tips
Evan Lysandra

30/01/2019

is there any possibility to do water management like the one in a really dense area like singapore? because they do water recycle in a massive way

lailaallemand

30/01/2019

hilariebowman@hotmail.com

05/12/2018

Hi there, scrolling down pages leaves the heading hanging and getting in the way. And where is the quiz?
Post / see all
Surveys & checklists