Transition Town Milton Keynes have been Awarded a Lottery community fund Grant for the Imagine MK Campaign launched 22nd February 2021
All MK residents are invited to enter ideas for "Our Vision of Milton Keynes in 2030" competition
Local community group, Transition Town Milton Keynes (TTMK), has been awarded a grant from the National Lottery Community Fund that is being distributed by the UK Transition Network.
The TTMK voluntary group has been awarded £3200 from the Big Lottery Community Fund's COVID-19 Response Programme to support and develop a city-wide community engagement programme to help our community tackle the climate crisis.
The grant is enabling TTMK to run their Imagine MK campaign, encouraging Milton Keynes (MK) citizens of all ages to share their ideas for what sustainable living in MK will look like in 2030.
Submissions can be made to the Imagine MK creative ideas competition from 22 February until 12 April 2021. This will be followed by an exhibition of the best creative ideas before a range of sustainability-led events and activities take place across MK in partnership with Milton Keynes Council sustainability team's INTENSIFY project and others.
The TTMK Imagine MK campaign is asking MK residents to get creative and show our leaders the sustainable city we imagine to live in if we are going to achieve our ambition to become carbon neutral by 2030.
Reasons for Imagining Milton Keynes in 2030
TTMK Chair, Michael Sheppard, had this to say about it:
We all spend most of our time thinking about and dealing with life as it is here and now in the present. Sometimes we may get reflective and compare how things are now with how they were a few years ago. But rarely do we spend time thinking about the future and how things could be different and better than they are now. I believe we need to do more of this.
All over Britain and in many other parts of the world, Transition Town groups have started successful local projects after taking the important first step of future thinking. My hope is that many people of all ages will choose to participate in our Imagine MK campaign.
Milton Keynes needs your ideas - the more the better! And if our campaign succeeds we can influence the decisions of political and business leaders, as well as supporting and encouraging people all over MK to take steps towards more sustainable living.
A more sustainable lifestyle is possible .... We just need to imagine it first!"
Send in your ideas before 12th April
Under the banner theme: My vision for living in Milton Keynes in 2030, every MK citizen is invited to participate in this exercise of creativity and imagination to draw, paint, write or design their ideas for what our future carbon neutral city could be like, informed by the global Sustainable Development Goals.
All creative ideas must fit on one A4 side and be entered into the competition electronically by 12 April 2021. A panel of judges will then select the most interesting concepts to be put forward for display in a large-scale exhibition, where three overall winners will be chosen in each age category (under 12s, 12 - 16s and over 17s) for prizes to be awarded as part of the exhibition launch ceremony.
Covid-19 permitting, the awards ceremony and launch of the central MK exhibition will take place in-person and/or online on 14 May 2021 and the exhibited work will run for 7 weeks across Milton Keynes borough at various locations.
Information is available on the TTTMK website at: transitiontownmk.org/imagine-mk-ideas-competition/
The Future of Milton Keynes belongs to all of us. What should it be like?
Our Imagine MK creative ideas competition is for you to share your imaginative thoughts for what sustainable living in Milton Keynes could look like in future.
We are inviting people of all ages across Milton Keynes to get creative and show our leaders the sustainable city we imagine and want to live in.
The Sustainable Development Goals (SDGs)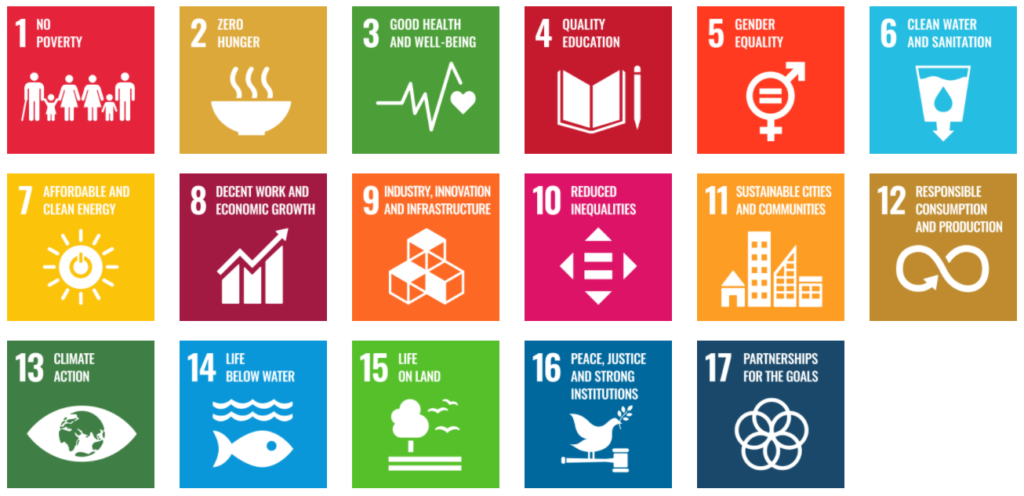 Using the Sustainable Development Goals (SDGs) for inspiration, we want you to choose as many of them as you like, to draw, paint, design or write about your vision for what you want it to be like to live in Milton Keynes in 2030.


Learn more about the United Nations Sustainable Development Goals
Sponsors and support
Stats
908
Have viewed this issue